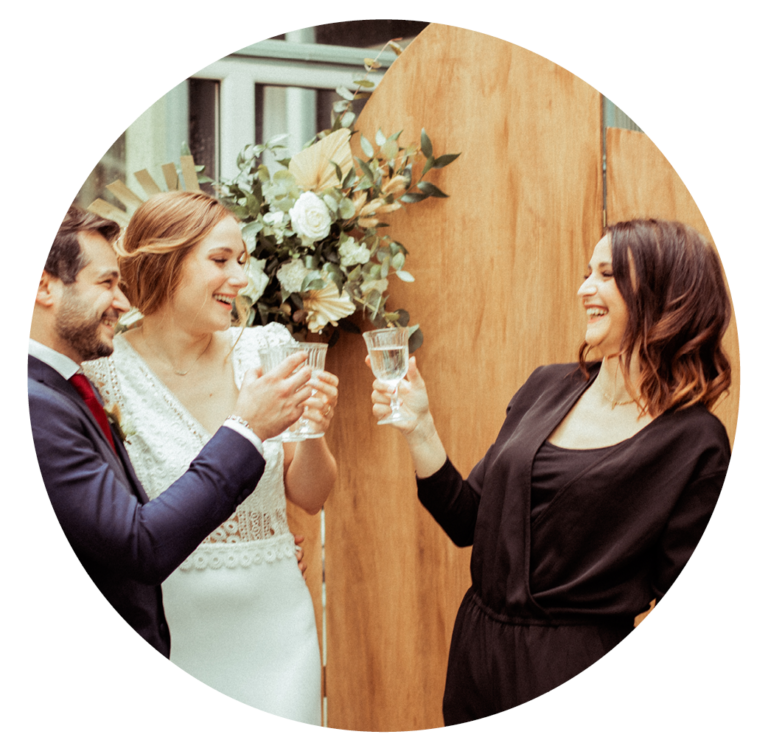 Trained and certified by the International Wedding Institute, I created Mel Up agency after having worked for several years in the organization of events and trips. Thanks to my many years of experience in events, where creativity, rigor and responsiveness are the key words, I have developed a keen sense of detail and high-end service. I imagine each wedding in a unique and exclusive way!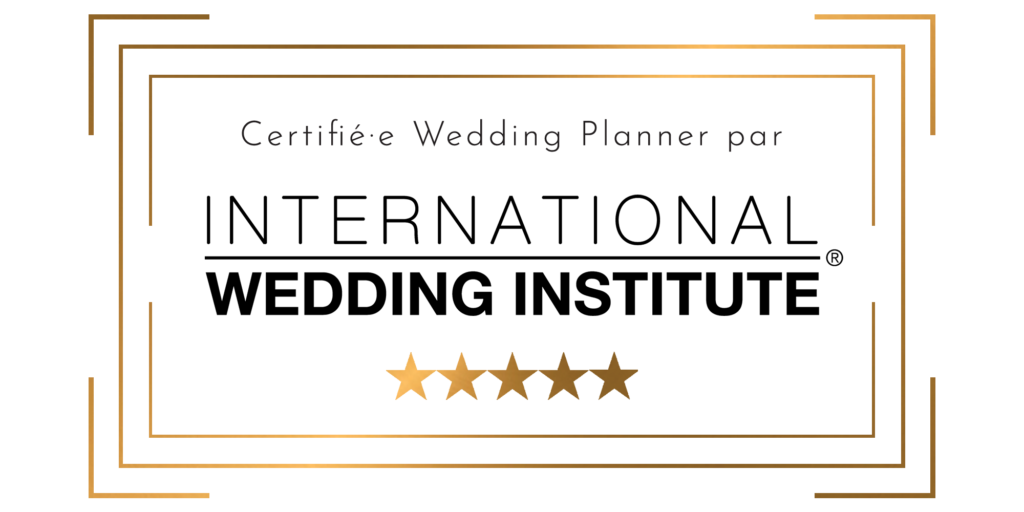 Mélanie discovered this attraction and her talent for organizing events of all kinds at a very young age.
Imagination, planning and anticipation are innate qualities in her. She first turned to the tourism sector and after a most rewarding professional experience abroad, Mélanie turned to business tourism. This job, demanding but so rewarding, allows her to organize a large number of trips and various events (incentives, high-end evenings, conferences, etc.) for groups of up to 1,000 people.
THEN, IN 2012, IT CLICKED!
While planning a 21-day road trip in the American West with friends, her best friend entrusts her with the complete organization of her wedding in Las Vegas! Mélanie takes to the game and, from France, organizes every detail of this intimate and elegant wedding: formalities for the binational wedding, reservation of a small romantic chapel, outfits of the bride and groom, choice of photographer, dinner at the famous restaurant in the Tower Eiffel… She organizes her very first wedding, an unforgettable experience that will be at the origin of the creation of Mel Up!
Two years later, it is only natural that she embarks on the organization from A to Z of her own wedding. Once again, she takes pleasure in imagining and perfecting each element of this very special day and can thus enjoy, with a smile on her face, D-Day which goes off without a hitch. Her retraining then becomes obvious, both for her and for those close to her… What if, in the end, her happiness was to see that same smile on the faces of the bride and groom she accompanies? Since then, Mélanie has embarked on the wedding planner adventure and offers you her expertise and advice in organizing your wedding.
Whether it's a complete organization, the coordination of D-Day or simply a la carte advice, you can count on all her professional and human qualities to make this day an unforgettable memory!
In order to perfect her 10 years of professional experience and concerned with offering you the best service, Mélanie trained with the International Wedding Institute and obtained her certification in 2021.
Being a Wedding Planner cannot be improvised, it is essential to entrust the organization of the most beautiful day of your life to a professional.
to build part of your story together.
because I am determined to provide you with excellent service.
to offer you an exclusive experience that suits you.
to deal with potential hazards with skill.
because the organization of a wedding is often a source of great emotions.
so that you can fully enjoy these magical moments!
Mélanie, your wedding planner
Feel free to reach me, I'm all ears,
ready to plan together your unforgettable wedding as unique as you are !